Conquer the highest mountain Osorcica
Conquer the highest mountain Osorcica
If you want to experience the island of Losinj in the winter months, we offer you an interesting offer of hiking on the island of Losinj, where you will have the opportunity to conquer our peak, Osorscica and enjoy the beautiful view of the surroundings. at the very top, st. Mikula. Not only that, you may also come across a snow cover at the very top, and have the opportunity not only to enjoy the charms of the island of Lošinj and the sea, but also to feel the charms of a real winter idyll. So join us in this unique tourist tour to the top of St. Mikula, and we will not only take you to the top but we have the opportunity to record your way to the top and send you a edited video so you can enjoy the footage in the warmth of your home and be reminded of your climb to the very top of Osoršćica.
It stretches along the northern part of the island, from the village of Ćunski to Osor for a distance of about 20 kilometers. It is the first mountain on the Adriatic islands and has attracted the attention of tourists, among whom we must mention the Austro-Hungarian Archduke Rudolf of Habsburg, who in 1887 climbed Mount Osor.
The highest peak can be reached from the direction of Neresine and Osor, and the most tenacious can take the direction from Ćunski through the entire transverse. From the top there is a beautiful prize - a beautiful panoramic view of the entire Lošinj archipelago, the Istrian coast, Velebit, Gorski Kotar, Triglav, and the islands of Rab, Pag and Silba.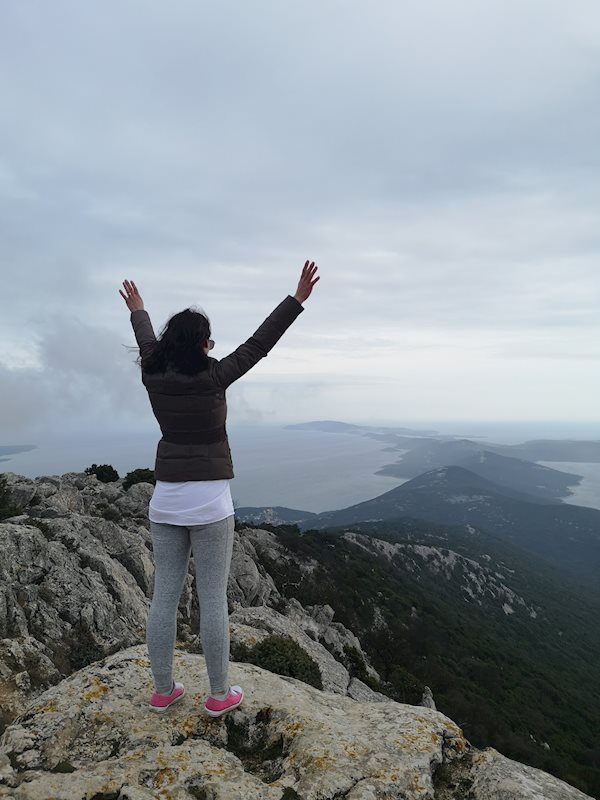 This offer includes:
1. Guide
2. 0,5L water
3. Video
Total prices: 180, -kn per Person
---
Accommodation near by